About Us
Custom Handcrafted Jewelry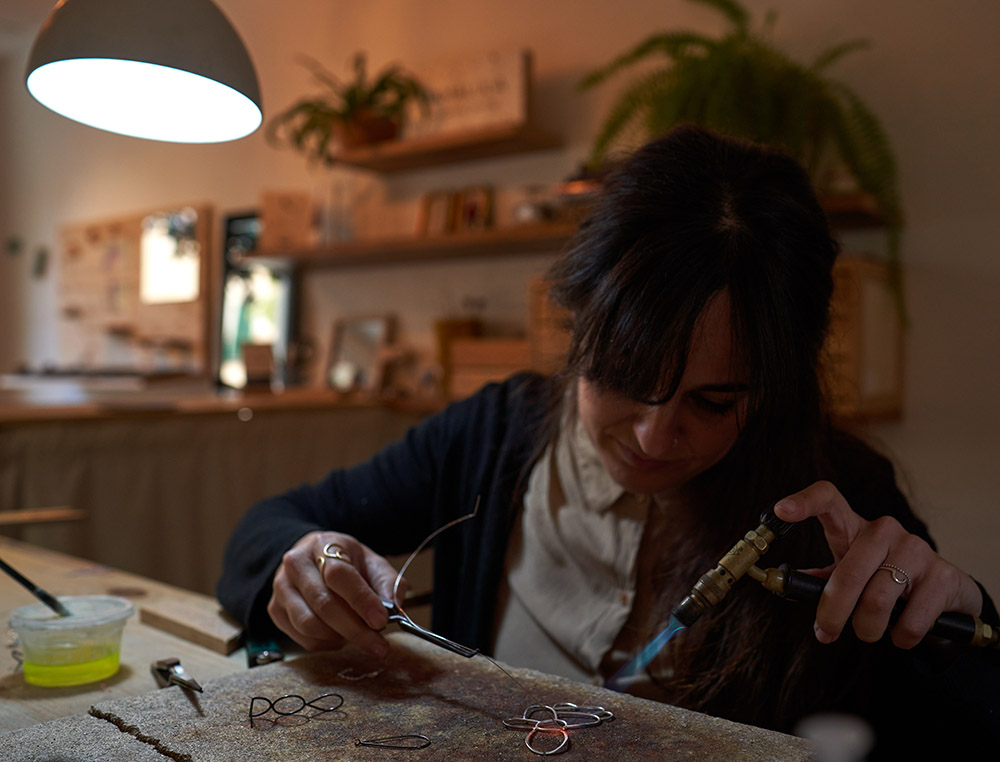 "Jewelry was not on my career radar," she said. "On my finger, sure...or around my neck. But not as a way to make a living!'
But the unexpected sometimes happens…
Surprisingly creative.
How a way to escape job stress revealed an unexpected true calling.
If you ran into Kathleen in or after college, you would have met a highly successful, well-trained nurse at the top of her profession. Her career trajectory took her from clinical and hospital settings to her cardiologist husband's private practice.
"Jewelry was not on my career radar," she said. "On my finger, sure…or around my neck. But not as a way to make a living!'
As a way to escape the high stress world of healthcare, Kathleen took up a casual hobby. She made craft jewelry. It was simple stuff, designed more to get her mind off of her day-to-day job.
But then something happened.
Call it inspiration. Or divine intervention. In a movie-like "aha moment," Kathleen realized that her hobby had quietly, unexpectedly transformed into a calling. "Making jewelry was profoundly meaningful," Kathleen explains. "Not that healthcare is not–of course, it is–but this is different. It's art, and it's as basic as is the need to help people."
Her hobby, jewelry, soon gave way to a more finely crafted art. More and more, her work was influenced by Egypt, her husband's native land and a place whose culture and history made an immediate and life-long impression on her.
Kathleen began to use jewels, materials, and themes originating in that ancient land.
Today, Nile Jewels Boutique is her passion. At her heart, Kathleen is a caring person. Her career change has not altered that.
"I feel like my jewelry making comes from that same place in my heart, the place where you help and heal people," she says with a smile. "It's certainly brought me peace and happiness, and I hope to others, as well."